Backup & Disaster Recovery Solutions
Everything in our lives is now stored digitally our music, photos, financials, tax records, movies and the list goes on. Not to mention our business computers. What do you have stored on your computers without any backups or offsite copies? Do you have a place to recover your business if your desktops or servers were simply stolen, or destroyed in a flood or fire? How about if an administrator simply hits 'Delete', followed "Yes – I'm Sure!" ?
These days, without a simply backup you stand to lose precious files – if your business relies on Information technology, a backup and disaster recovery plan needs to part of your business planning – not an afterthought!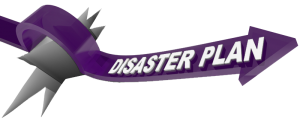 Backup software refers to computer programs used to perform backup; these programs create supplementary exact copies of files, databases or entire computers. These programs can later use these supplementary copies to restore the original contents in the event of data loss.
A backup solution comprises Backup Software + storage to put the backup on – your backup storage solution can be a cloud based storage, or a local solution – such as an external hard-drive, or a server – such as Network Attached Storage device, or "NAS"; or other network storage device.
Your backup solution should cover you for different scenarios from hard drive failure to complete hardware failure, such as the machine being stolen or destroyed (laptop driven over, dropped in water, fire-damaged etc).
We offer backup solutions from vendors such as:
Contact us for more information on any of our Backup and Recovery Solutions
877-886-6332