Cyber Criminals Threaten All Businesses – Including Yours.
It's not too late to take action.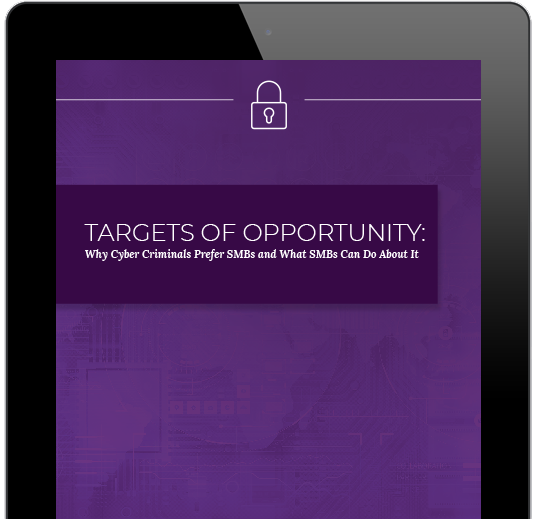 This free download has what you need to stay safe.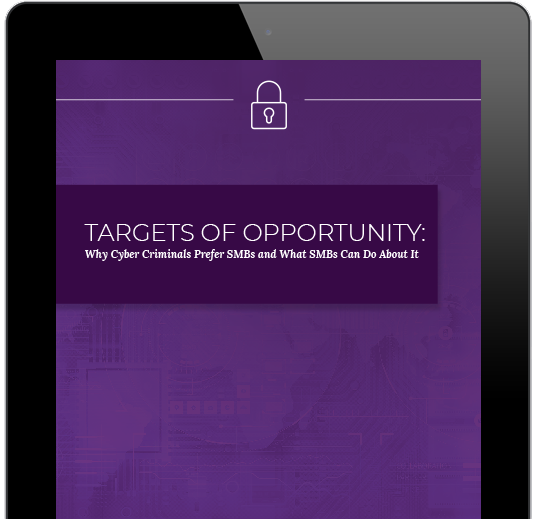 A combination of valuable data and insufficient security make modern SMBs easy, lucrative targets for malicious hackers who know what they're doing. Our free guide offers an overview of how to proactively protect your company so it isn't the next small business to suffer a severe breach.

Increase Your Awareness
Realizing your business is at risk is the first step toward a successful security strategy.

Identify Your Valuable Data
Only by understanding what information hackers want can you ensure you're properly protected.

Implement Modern Security
As today's cyber attacks become more sophisticated, is your technology keeping pace?
Not Sure Where to Start? We Can Help.
Cyber security breaches don't happen by accident, and understanding how to prevent them can be overwhelming. Let us take on the work of auditing your risks, finding and implementing the right cyber security solutions, ensuring compliance, and training your staff so you can get back to focusing on what you do best.
Computer Security Solutions are lifesavers! If it was not for their initial consultation my internet would be wide open to threats that I didn't even know existed. They showed me how simple it would be for the bad guys to get into my system and then outlined numerous ways that I could prevent this from happening. I am not a computer person, but thanks to their knowledge and ability to explain everything, the decision to acquire their services was a no-brainer!
After setting up my security and showing me the ropes, I now have the confidence to allow patrons to use our internet without worrying about attacks. They even set up an internet login that allows people to check-in on Facebook when they start using the internet, significantly boosting our online presence!
Small Steps Now Can Ensure Your Small Business Still Exists in the Future