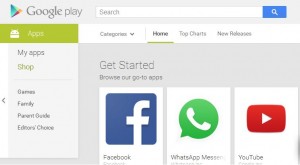 Recently, Avast researchers discovered the Trojan porn clicker uploaded to Google Play Store and posing as "Dubsmash 2". This clicker pretended to be an official application, and was downloaded more than 100,000 times. While the click fraud activity did not cause direct harm to the victims such as stealing credentials, it does generate a lot of internet traffic and may cause high data charges for victims that have a restricted data plan, leaving them with high cellphone bills at the end of the month.
Less than a month later, ESET researchers discovered that a plethora of variants of this same fake Dubsmash application found their way on to the official Google Play, showing the very same icons and preview pictures.
While this threat is entirely different from the one we documented last week, both cases are similar in the sense that they managed to get into the Google Play Store when they should have been rejected.