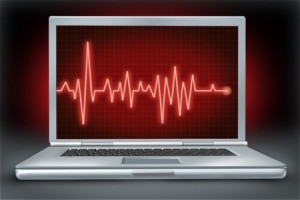 We offer some in-house consultancy – from help with your website, security of your applications, password + credential management solutions, to PC optimization + malware removal. Often we don't even need to come to you – for instance, a PC tuneup can nearly always be done remotely – we have remote control tools where we can take over your PC or Mac's keyboard + mouse. A PC tuneup can be an effective way to get your machine back into shape, or even extend the life of an older, slower machine. Over time, old versions of software, out of date drives, bloat from excess toolbars etc can slow your machine to a grind – let one of our PC technicians take over your machine and make your machine hum.. you'll be glad you did! Some of the things we will do during our affordable PC tuneup:
delete system files, logfiles and cache files
set cache sizes to appropriate sizes to speed up your machine
check common software & upgrade where appropriate
remove extra plugins, extensions + software slowing you down
reset your network settings + browser configuration
scan the machine for browser hijackers + remove as appropriate
show you how to run regular minor cleanups
show you how to upgrade the most common software quickly and easily
setup a better replacement for your HDD defrag tool
check that your PC is up to hard specs for current windows releases
Many customers say their computer "feels almost brand new!" Save money by letting us do your next PC Tune Up for only
$49.00
Buy now and we will call you to schedule a time that works best for you.